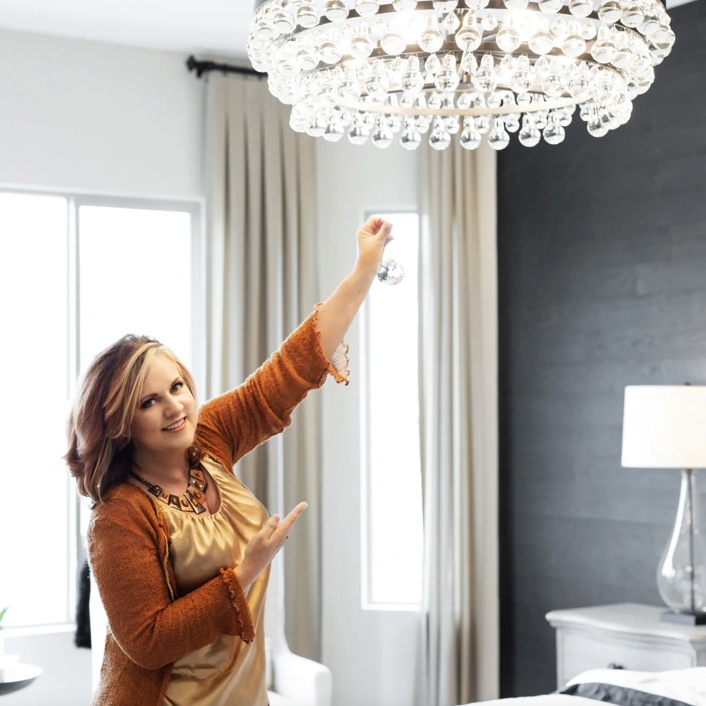 You'll discover how to:

Clarify your intentions for 2023 for each of the 9 areas
Discover what's happening in that area for 2023 that you need to enhance or remedy
Implement colors, shapes and elements for every area to increase luck, decrease challenges, attract more opportunity, and ultimately, create more MAGIC, and less mayhem.
And many Feng Shui secrets and remedies
Let's breakdown what's happening week by week in this life-changing program:


EVERY WEEK
We will end our call with a Group Ener'Chi Shift Session to resonate with Positive Intentions and clear chaos and blocks.

WEEK 1
Orientation, Direction Accuracy & Your Intentions
Understand where your compass meets your bagua map to align your intentions for 2023.  This orients you for all our future masterclasses in the program so you can easily identify the accurate directional areas to remedy for "flying stars" and enhance for your foundational Feng Shui work. Get clear on your intentions for 2023 and how to activate them for success!

WEEKS 2 - 10
Balance 9 Compass Directions + Your Bagua Map
During weeks 2-10, as we make our way through every direction blended with your bagua, you'll have the opportunity to submit real time photos of your spaces 48 hours before our call.  Each session will be 60-90 minutes where I've set the intention to choose those submitted spaces that will help the entire group most.

If your photos aren't chosen for my custom feedback for a specific direction & area, you'll have another opportunity to submit ANY of your spaces in our Week 11 Feng Shui Fine-Tuning Q&A Call or I'll email you with recommendations. 

The 9 directions, remedies & enhancements we'll cover for 2023 include (not in this order):
1 - Center: The Lift Your Frequency of Love Energy
2 - Northeast: The Protect Your Belongings Energy
3 - North: The Multiply Your Luck Energy
4 - Northwest: The Invite In Heaven Energy
5 - West: The Receive Angelic Blessings Energy
6 - Southwest: The Leverage Victorious Outcomes Energy
7 - South: The Attract Wealth & Success Energy
8 - Southeast: The Avoid Conflict & Misunderstandings Energy
9 - East: The Prevent Health Challenges Energy


WEEK 11
Feng Shui Fine-Tuning Q&A
As you're starting to implement the recommendations for each directional area, you'll most likely come up with additional questions.  This bonus Q&A call will help you fine-tune your space for maximum results.  Ensure your Feng Shui is fabulous with this opportunity to submit photos of your updated spaces for additional custom feedback.

WEEK 12
Preparing For The 20 Year Cycle
On top of 2023's fresh new energy, we're also entering a brand new 20 Year Cycle that we need to account for in the implementations you're making in your spaces.  Join me for this essential training where you'll discover how to harmonize your spaces for this game-changing shift.



GET FENG SHUI FABULOUS FOR 2023
12 week program

Starting Friday, January 27th
6pm MST

Harness The Beauty of Changing Energy

With this fresh new year, get the clarity you need to call in more luck, opportunity and magic, increasing the energy that surrounds you and flows through you.  Feng Shui is truly fabulous when you leverage it for your biggest desires and intentions.  Let's create your best year yet!

FAQs

Can I buy individual sessions from this 12 week Feng Shui Fabulous program?
Yes, you can!  Each session is $111 if you'd like to buy them a la carte. However, you'll receive the biggest benefits from this program when you attend all 12 sessions to shift the energy in your entire space.  You'll save $333 when you buy the entire program upfront for $999.

How do I submit photos of my space & how many can I send in for each session?
Once you sign up, you'll get detailed instructions to be able to email me your photos directly, 48 hours in advance of our weekly zoom call.  You'll be able to submit up to 4 photos of the one space we're discussing that week.
How often do we meet and for how long?
We'll meet weekly on Fridays via Zoom for 12 weeks with one week off for you to really take time to implement (essentially you get a bonus week!).  Each zoom call will be 60-90 minutes.


Do I need to show up LIVE for each call, or is there a Replay (and how do I access replays)?
While I always love seeing you LIVE, I will send a replay each week via email.  You can still submit photos for review even if you cannot show up live.
How much time should I set aside to implement this program?
The time you'll need to set aside will differ for each person as all your spaces are different, but in general, it would be great to dedicate 1-2 hours per week to implement what you've learned in that week's call.


How do I sign up?
It's easy!  Simply click one of the button below to sign up and you'll have the choice to buy individual sessions, or my recommendation  - getting the whole program for a discounted rate!

Replays, Online Courses & Upcoming Events