FROM BEING MONEY BLOCKED TO BECOMING A
MONEY MANIFESTOR IN 14 WEEKS!
Are you ready to manifest more money in your life?
Are you aware you may have conscious and unconscious money blocks?
Are you ready to discover how harnessing the right vibrational Ener'Chi can open the floodgates of abundance in your life?
…then you're in the EXACT RIGHT PLACE!
YOU MAY BE WONDERING…WHAT IS "ENER'CHI"?
It's the combination of ENERGY (your positive spiritual life force) and CHI (in Chinese philosophy, it's the circulating life energy in all things).  As a Feng Shui Master and Ener'Chi Coach, a foundation of the transformational work I do harnesses your internal and external energy that empowers your vitality and life force.
There is ENER'CHI in everything…which means there is Ener'Chi in money, too!  This Masterclass helps you to align your physical, emotional, mental and spiritual energy to vibrate on the same frequency as your money vision and goals.
You'll uncover and remove unconscious money blocks and enhance your ability to become a powerful money manifestor by shifting and balancing both your Ener'Chi and the Ener'Chi of the five elements: fire, earth, metal, water and wood.
ARE YOU READY TO UNLOCK THE ENERGETIC FLOOD GATES TO ABUNDANCE AND FINANCIAL FREEDOM? 
Namaste, I'm SandiSue!
I'm SO excited to share this online Masterclass with you!
As a Feng Shui Master, Speaker, Author, and Ener'Chi Coach for over 24 years, I have mastered my signature step by step process of money manifestation that is proven to attract more prosperity and abundance.  These exact tools have helped both me and my private clients create amazing results in attracting more money into our lives.
I saw massive results in my own life (and changed the course of my career to focus on Feng shui and Ener'Chi) was when after only 1 month of doing a Feng Shui consultation I saw my business income double and my life transform forever!  As a teacher and practitioner, I've witnessed success stories with thousands of my private clients and students alike.

Course Curriculum
YOU DO AT YOUR OWN PACE
INTRODUCING
MONEY AS ENER'CHI MASTERCLASS
An 14 week program to manifest your money goals.
I'll share my special blend of Quantum Physics, Feng Shui and
Resonance Repatterning mixed together so that you can resonate with the
vibration and frequency of your
Money Intentions NOW.
HERE IS WHAT YOU GET IN THIS
MASTERCLASS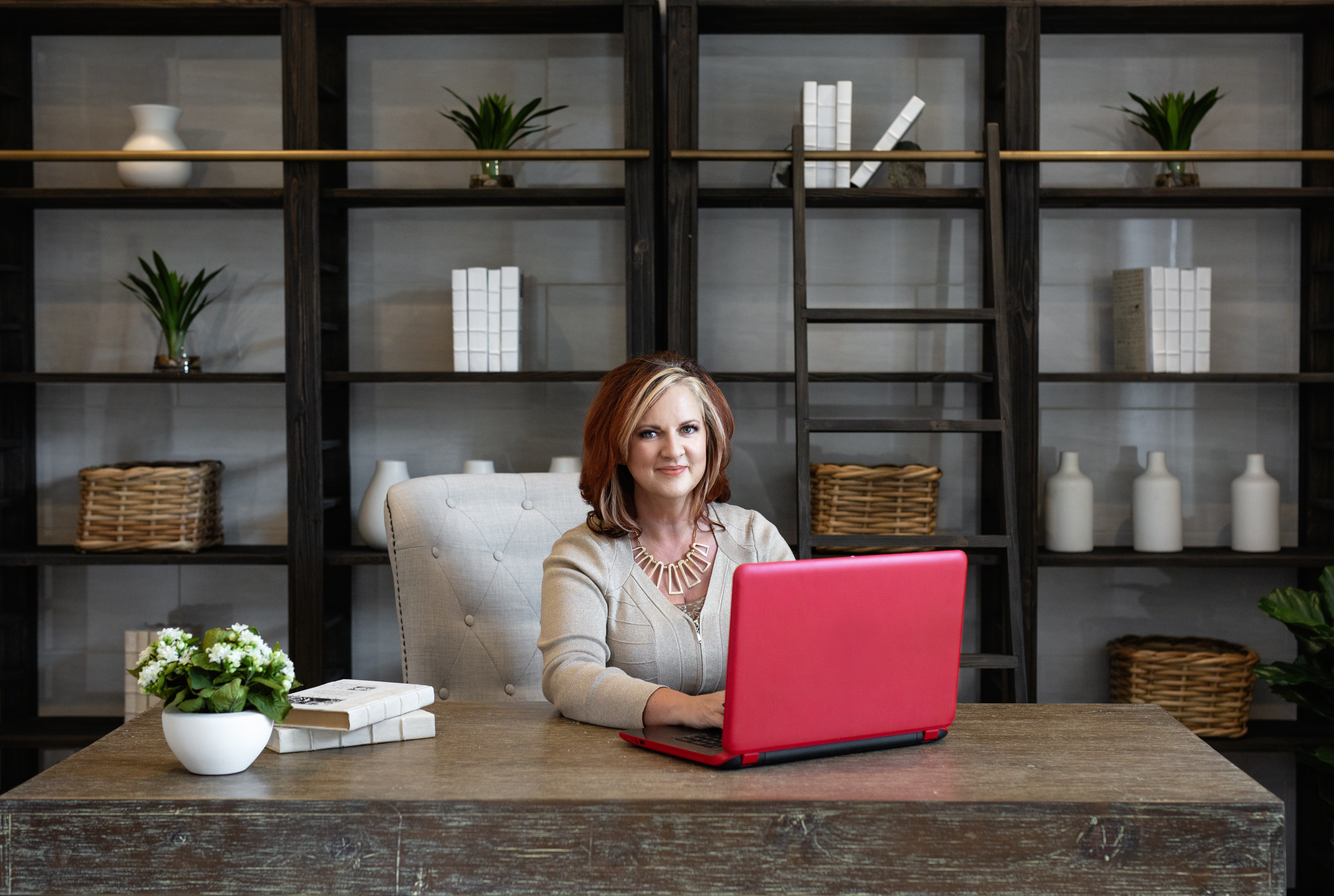 8 Live Zoom Calls
Where you will experience:
You will be guided on how to Feng Shui your personal environment to bring the best money manifestations results for you
Personal recommendations on how to fix areas that may be depleting or draining your prosperity
Ener'Chi Shift Sessions to support you in letting go of all money blocks and resonating with receiving and maintaining more abundance on all levels
Q & A with Feng Shui Master SandiSue
Not available for the Live Zoom Calls? No problem. You'll be proxied into each Group Ener'Chi Shift and you'll receive a replay of the call the following day.
Wednesdays, Jan. 13, 27 Feb. 10, 24 Mar. 10, 24 April 7, 21
5pm Pacific | 8pm Eastern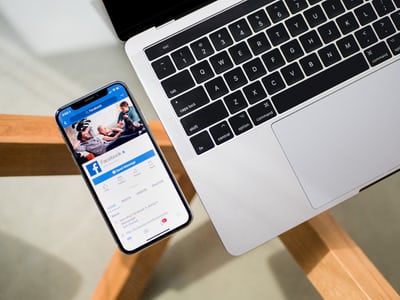 PLUS, "Money Ener'Chi Manifestors"
Private Facebook Group
Come and hangout with tons of other like minded individuals for support, encouragement, Q & A, inspiration and motivation to keep working on your goal to attract more Money Ener'Chi in your life.
It's a great way to make meaningful connections and you'll benefit from learning from the group questions and discussions for three full months even beyond the 14 weeks MasterClass.
BUT WAIT, THERE'S MORE...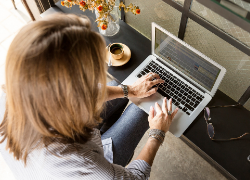 Immediate Life-Time Access
Get started NOW, your Ener'Chi Shift
begins the moment you enroll.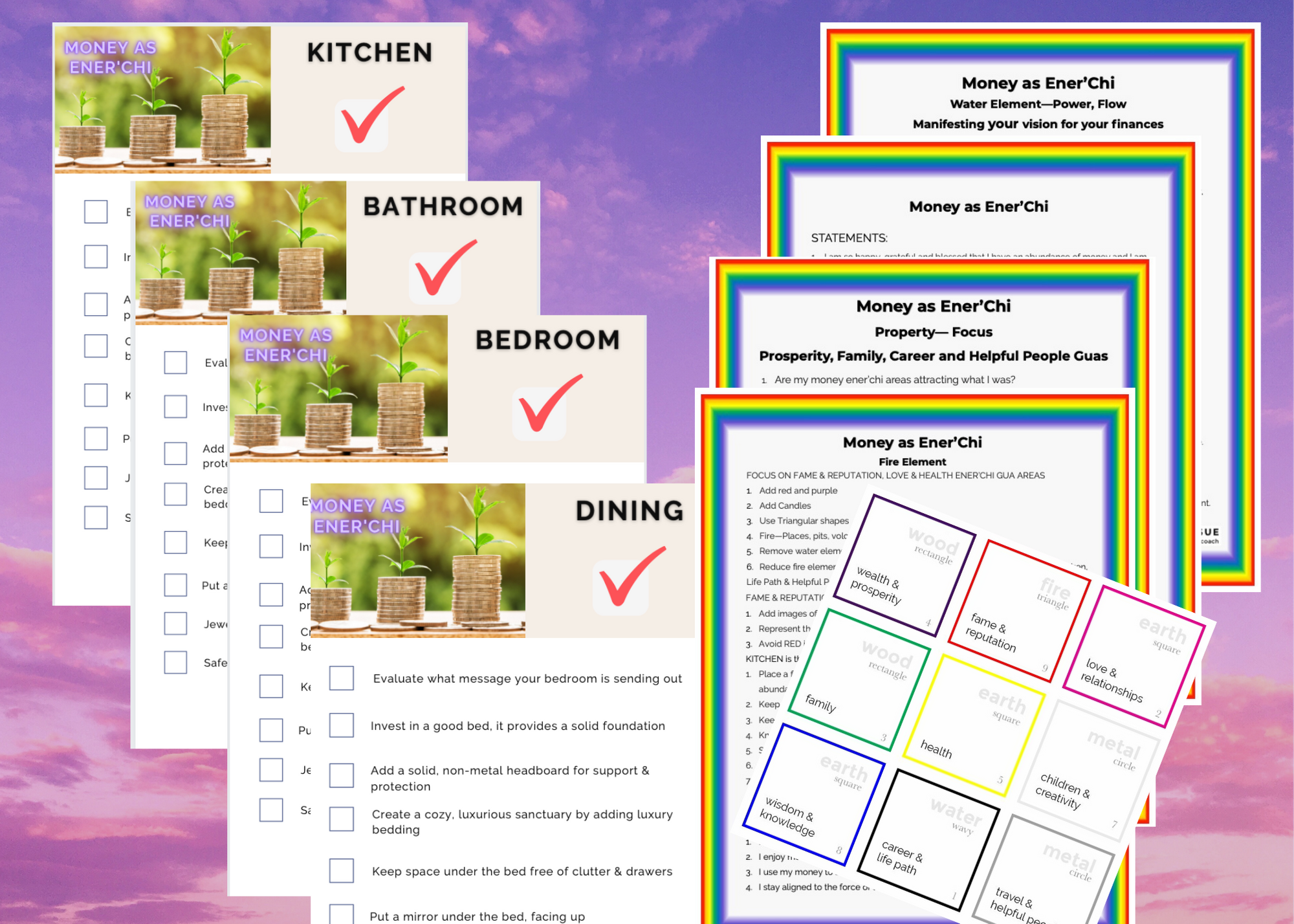 Exclusive Downloadable Tools
Checklist & Worksheets to guide you through the Easy & Practical Step-By-Step process to manifest more money.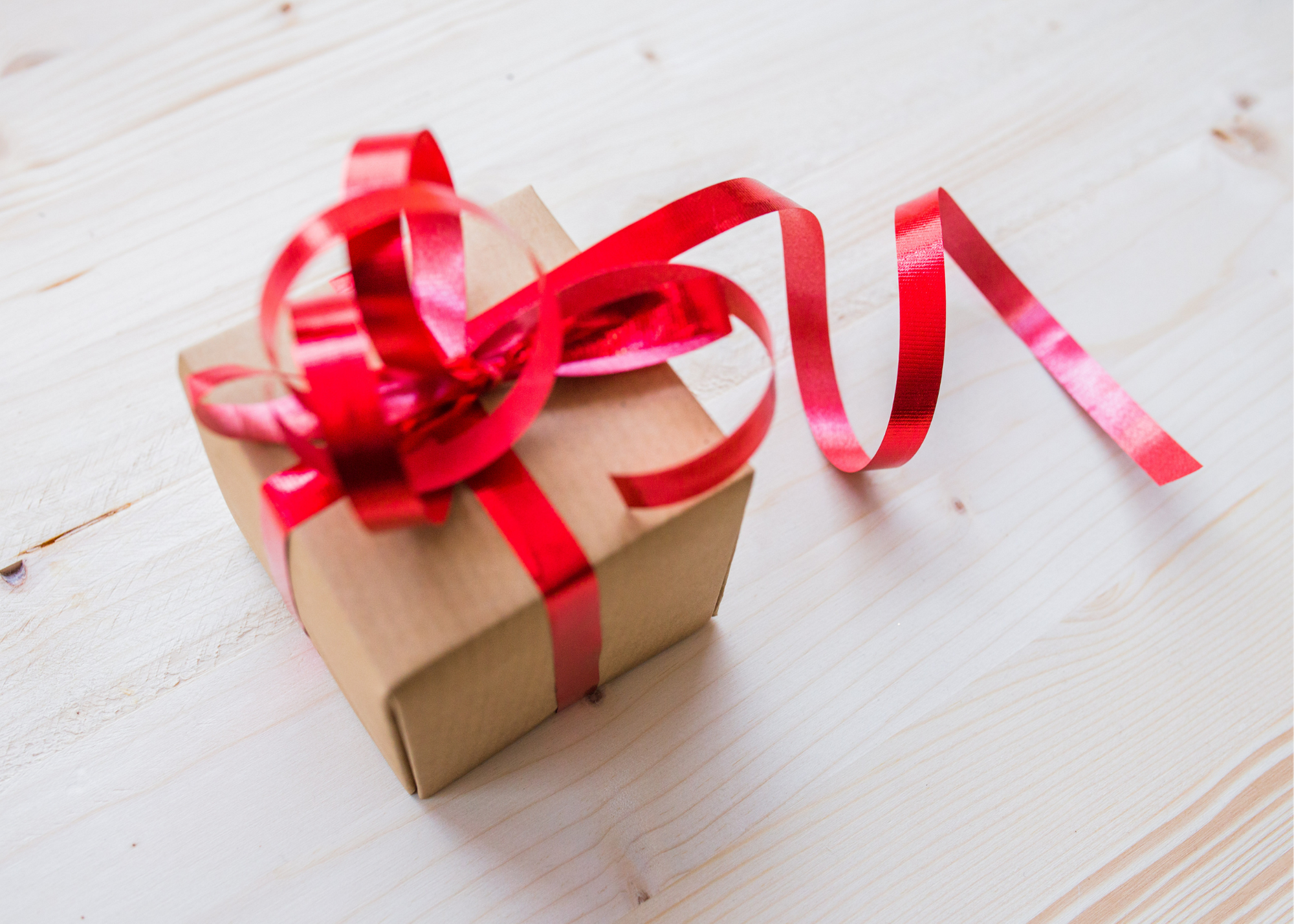 Special Delivery Welcome Kit
A Money As Ener'Chi Manifestation Kit
will be delivered to your home.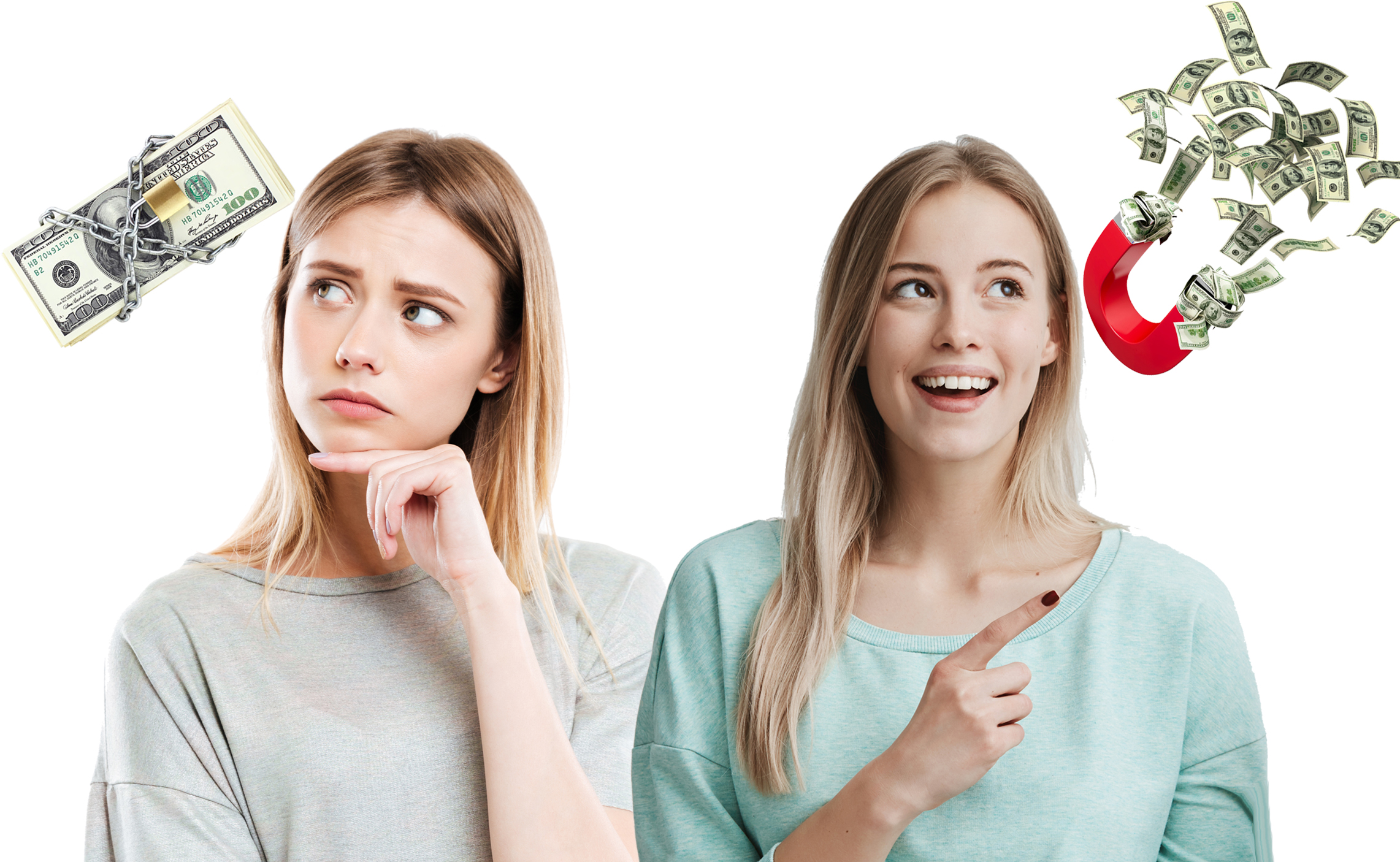 ARE YOU READY TO REMOVE ENERGETIC BLOCKS AND BECOME A MONEY MAGNET?
Then, this MasterClass is for you. You'll start to resonate with:
More abundance in all aspects of your life
An increase in your investments
More money for a specific goal
A transformation with your relationship with money
Increased happiness in all aspects of your life

A letting go of life long life-depleting patterns

More cash flow
"We tap into the quantum field of unlimited possibilities.
By using Feng Shui & Resonance Repatterning together,
we lift your Ener'Chi to match the same
vibrational frequency of your money goals."
-SandiSue
CHECKOUT HAPPY STUDENTS WHO HAVE BECOME MONEY MANIFESTORS
"Money Was Tight And Now I'm Finally Feeling Like I Can Breathe."
"David was out of work for the past year and after taking the Money series things are beginning to go more positively.... he has a great position now. I enjoyed the course tremendously. Thank you!"
Olga, AZ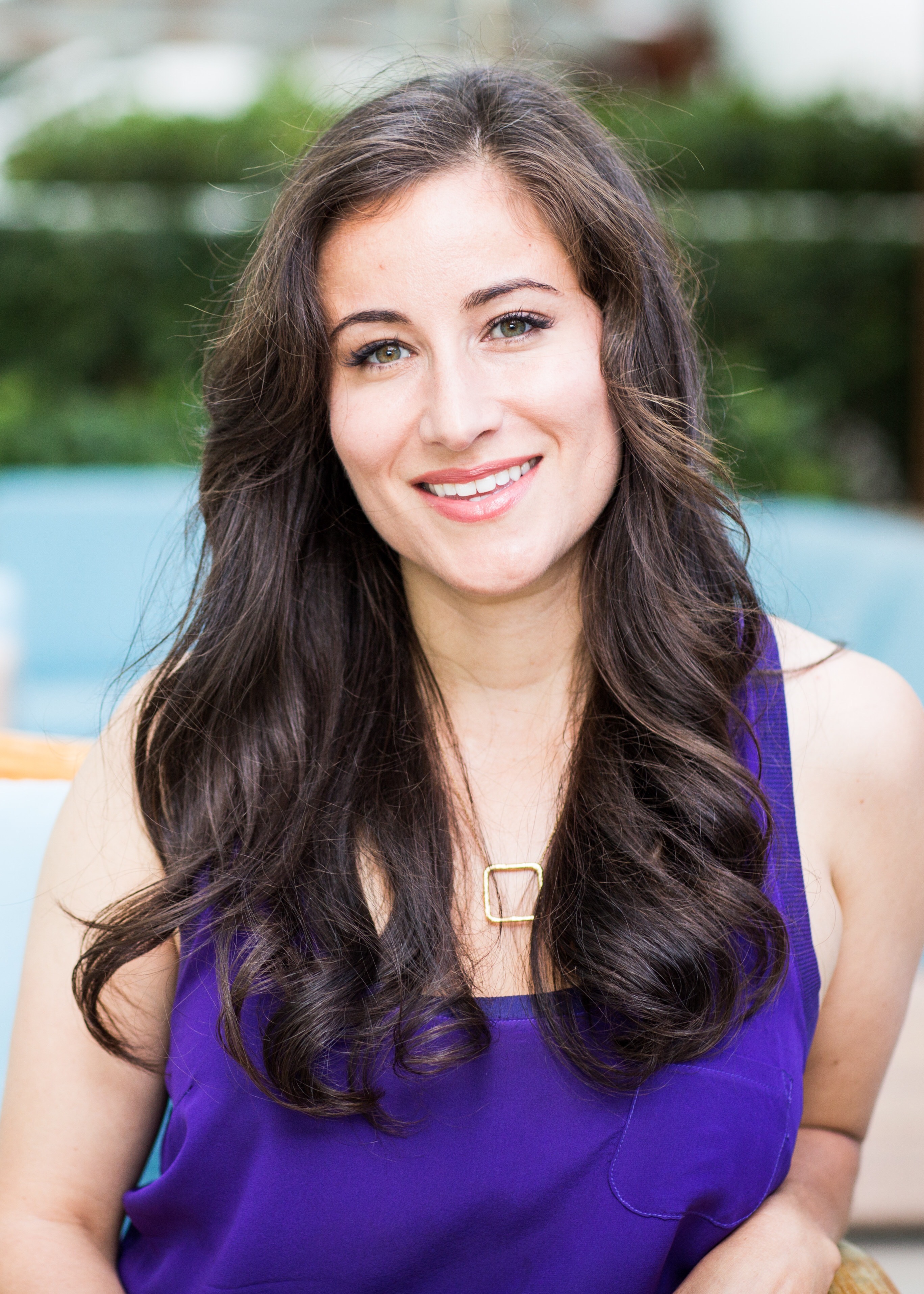 "Feel a sense of ease & flow around money."
"I wasn't aware of how much fear & tension around money & finances I was carrying, until I took Sandisue's 'Money as Ener'chi Masterclass' and all of that lifted. I feel as if a huge weight has lifted!!! Not only is more money coming into our lives, in unexpected ways, but I feel a sense of ease & flow around money. The combination of the Feng Shui and Resonance Repatterning makes me feel like I am financially supported by everyone & everything, including my home. Sandisue has so many life-changing insights to offer!! I can't recommend this course enough!"
- Fara Pasarell, CA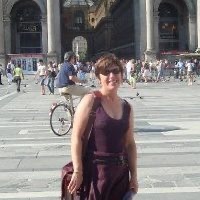 "I Gained A $500k Client." 
"I have noticed that I am more positive in relation to money. Money channels have opened for me. I gained a $500,000 client during the CoronaVirus pandemic. The repatterning sessions helped me to heal and believe that I truly deserve an abundant and happy life. The Feng Shui class was amazing and I learned so much. My home now flows with peace and tranquility. You are an amazing teacher and I am so grateful that you share your wisdom with all of us."
Joan, CO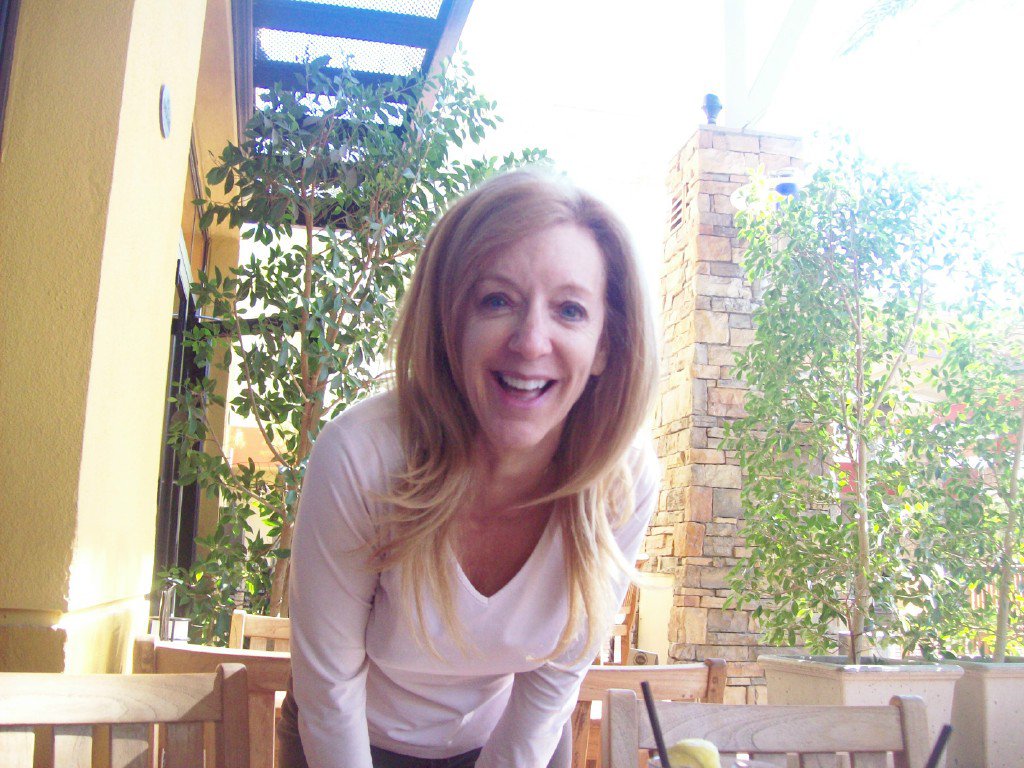 "Loved The Classes,
Your Enthusiasm And Positive Attitude..."
. . the power-points, price because it was affordable for me, the handouts for future reference and study. I liked the length of the courses, the Q&A sections. Most of the questions from others were very helpful. The whole experience with you, the information, and the other participants was very gratifying. Thank you for knowing how much I needed this during the pandemic.It was a push, but it kept me on top of each assignment."
Sharon, TX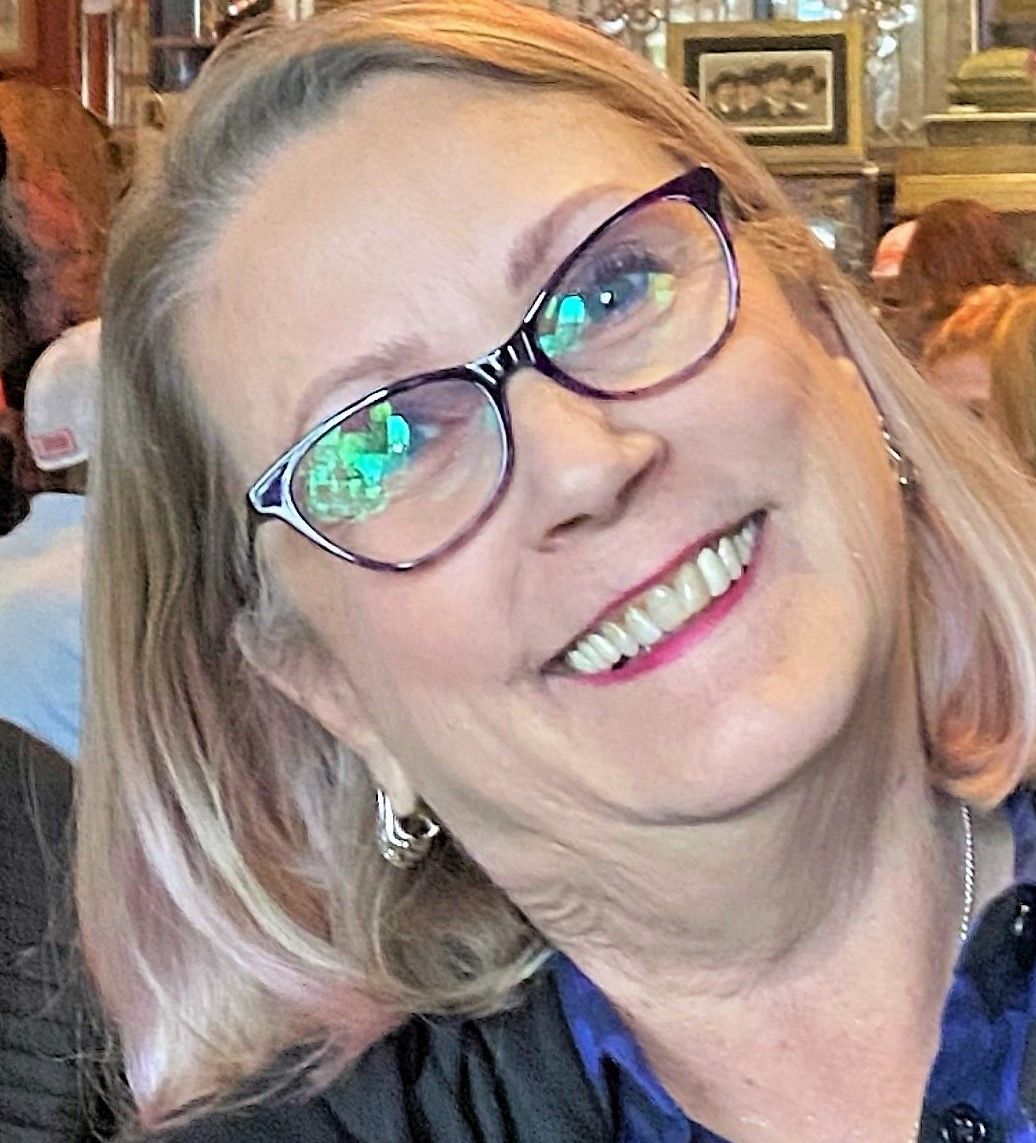 "I found great results from your blending of Feng Shui and
Resonance Repatterning."
"Taking your classes has allowed me to declutter my home – getting rid of stuff lightens up the flow of energy in my home – it feels great! 
Zoom classes make it so easy to be "live"; easily enabled participants to interact with you and each other. The handouts are a great add to embed the learning and act as a reference; they provide info on how to enhance areas of my home (elements and gua areas). I found great results from your blending of feng shui and resonance repatterning. I appreciate you creating the affirmation/intentions for us each week. Your positive energy is so uplifting! 
I have taken classes with you for years and am still always learning new ways to enhance the
Ener'Chi and flow of my life – thanks you Sandisue!"
Cyndi, AZ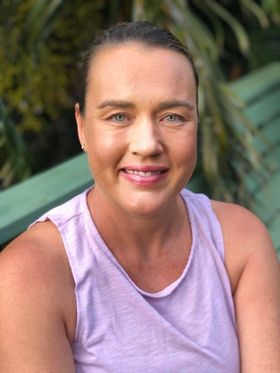 "We have felt major shifts along the course journey and are now seeing with Feng Shui eyes."
"Aloha!
The Money As Ener'Chi MasterClasses have been a wonderful gift to me and my family.
SandiSue has taught us the essentials to support the mind, body and spirit in our environment. We have felt major shifts along the course journey and are now seeing with Feng Shui eyes."
Mahalo SandiSue,
Mandy, HA
INVESTMENT
If you were to work with me one on one as a private client, the value of this entire MasterClass would be $3,333. But that's not what you're going to pay.
As you know 2020 has been very challenging with the economy and with people losing their jobs. I have encountered so many people anxious and concerned about attracting money consistently.
I feel it is my mission to help create a solution for you. Because of that, you can invest in this Money As Ener'Chi MasterClass for just one payment of
$498 or 3 easy payments of $186
FAQ's
What if I am unable to attend the Live Zoom Q&A and Ener'Chi Shift calls?
We've got you covered! All of our Live Zoom Calls are recorded for later access. Within 24 hours, you can go into your learning portal and review the recording. You're also encouraged to submit (via email) your positive money intentions, pictures and questions 24 hours ahead of the Live Zoom Call, so that they can be included for everyones learning. Even if you can't make a live session, you can still get your question answered and get direct feedback through the recording.
What if I need additional help Feng Shui'n my space?
Everything you need to know is included in each module and will be covered in our 8 Live Zoom Calls during the 14 week series. If you feel you need additional help. You can always schedule a one on one appointment with me or with one of my students after we have completed the course together.
How long do I have access to the course content?
Students and clients have access to the course content (all modules, videos, and tools) for a life time. You are also invited to retake the Live Course each time I teach it. Giving you the opportunity to shift more Personal Ener'Chi, be inspired and to have additional questions answers in order to help you reach your goals.
CHECKOUT WHAT PAST STUDENTS AND CLIENTS ARE SAYING ABOUT THEIR NEW
FOUND FINANCIAL FREEDOM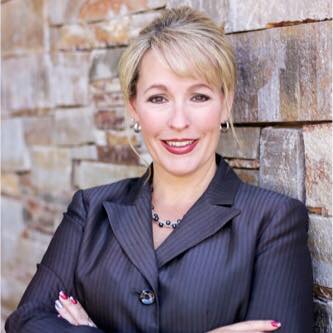 "WOW! 
My Business Is Thriving!"
"Just completed the series on Money As Ener'Chi. WOW! My business is thriving! I feel amazing and empowered to go above and beyond what I thought was imaginable. I'm having more fun and am more at ease. Thank you so much for taking the time to do them!"
Melissa D., AZ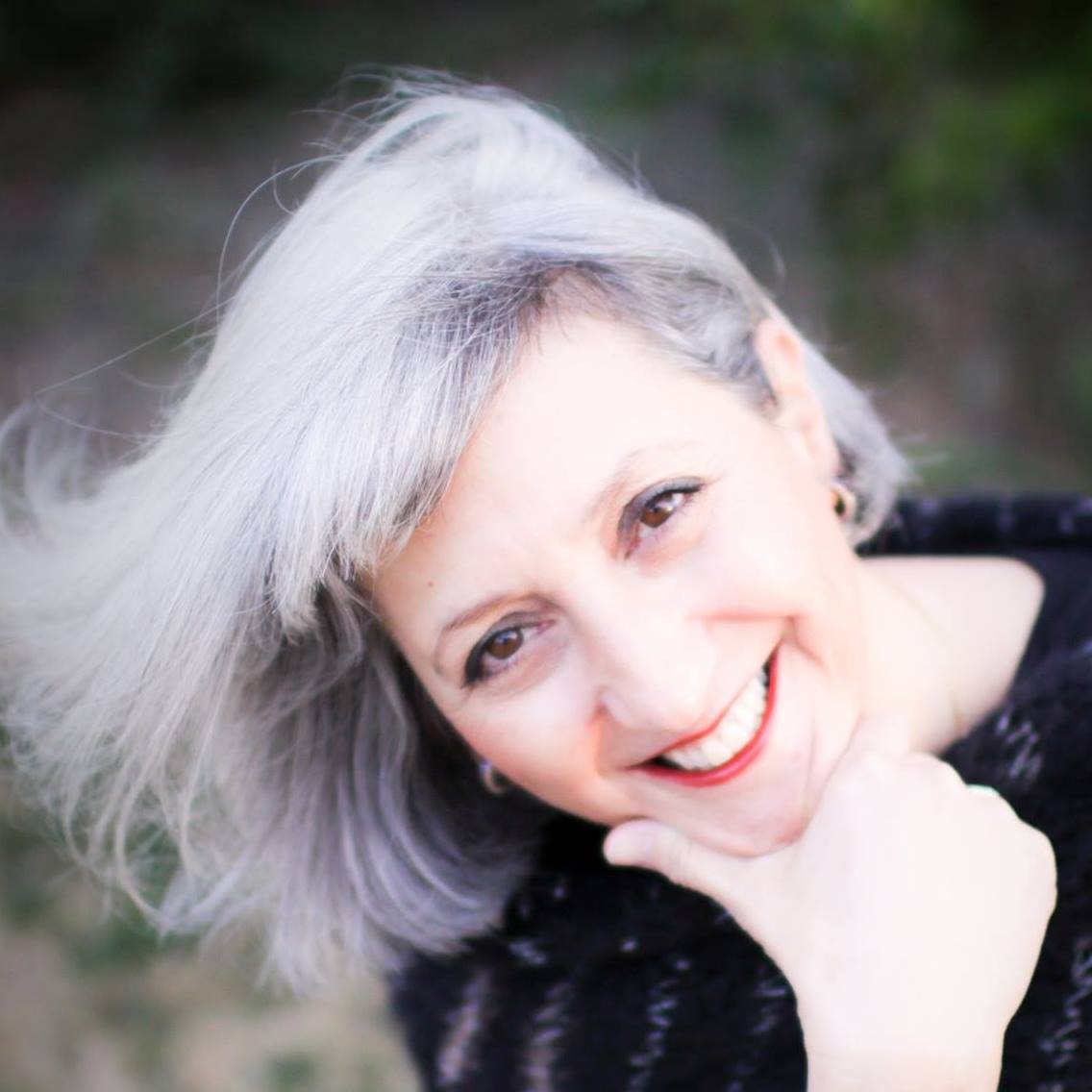 "Not only did my cooking blog pick up, but I was able to create another website affiliate and increase my income stream."
"I was so happy to work with SandiSue. I felt for years that there was a block. Not only personally but on my work/career. SandiSue saw right away what needed to be done. I was skeptic and exited at the same time to go thru the process.
Diligently I followed her suggestions. In within a couple weeks time frame, and I am not exaggerating, not only my personal life improved dramatically, but my work started to flourish. Better yet, the focus that I lost and could not keep, the ideas that all died at the same level, all started to make sense. The direction was clear, things were moving. 
My focus and direction is clear thanks to SandiSue who guided me thru it. I am also a lot happier and freer too personally."
Giangi, AZ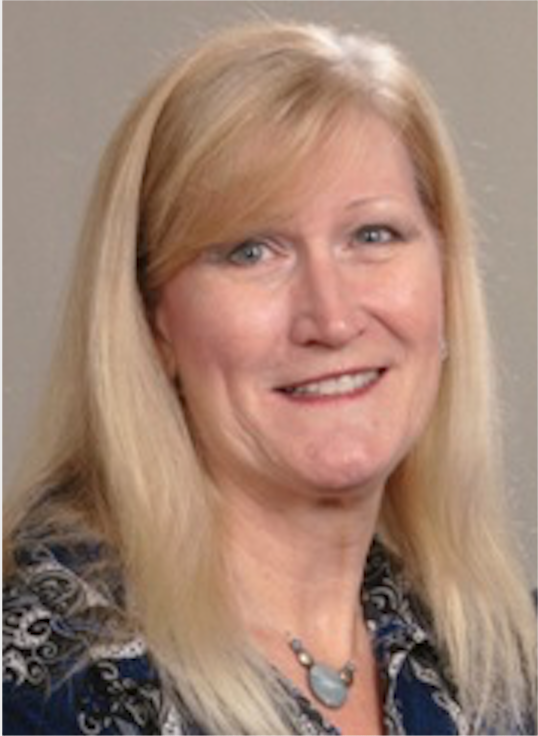 "Within a week after the changes in my prosperity and fame area, we received 2 referrals."
"It is amazing that a few small changes can have such a great impact on not only the monetary situation, but also on the mental and emotional well being. 
Business has been slow and so much apprehension and uncertainty with the current issues facing everyone right now.  
The energy in my home, office and back yard feels much lighter and as a result I seem to have more energy and motivation. 
I feel very happy and relaxed in my home and my back yard is like a little piece of heaven now. 
I appreciate your advice and look forward to more of these series in the future!"
Nina Barry, AZ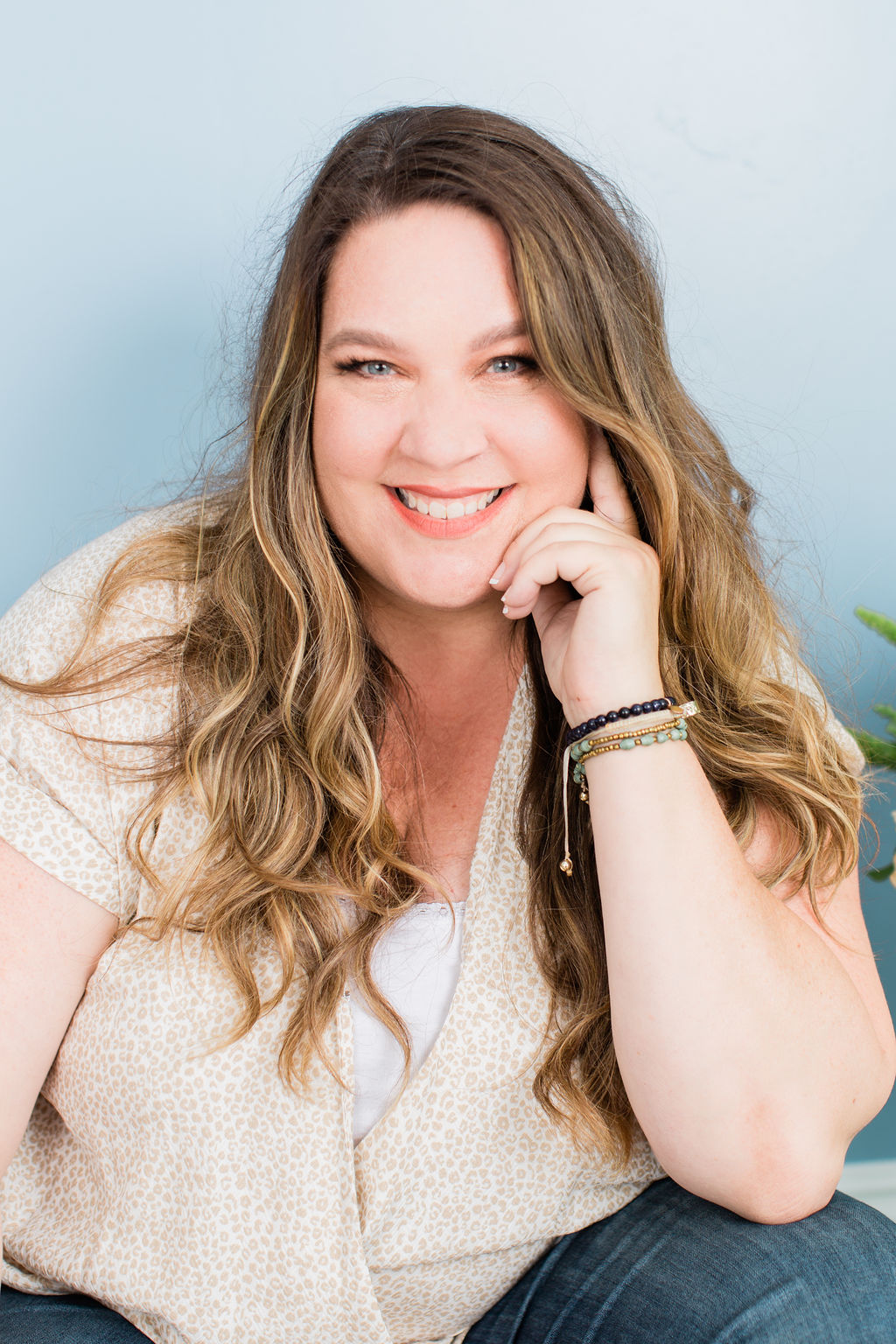 "I applied the Feng Shui tips to sell my house for top dollar, and within 5 days of putting it on the market, I manifested my money goal!"
"I've been working with SandiSue on creating great energy flow in my life, business and home, and never have I seen it work so transparently well than in the recent sale of my house. I applied all SandiSue's feng shui tips in my home with the intention of attracting numerous potential buyers, selling my house for top dollar and doing it quickly. Guess what? After just 5 days on the market, I had the PERFECT buyers, an offer of over a million, no contingencies and a quicker than normal close. I was gobsmacked and thrilled!!! In my book, what SandiSue says...goes!"
Hilary Hartling, CA
Imagine this....
You wake up feeling confident and secure that money is flowing to you, abundance can be yours, and you understand how to attract and manifest all your money goals.
You have let go of any limiting beliefs or stories and your relationship with money is now empowering to you.
If you landed on this page today and you're still reading. The Money As Ener'Chi MasterClass has landed in your lap as an opportunity for you to start magnifying the abundance and the money you deserve. This is your time, so don't miss out on this opportunity to raise your money game.